Speakerhats: A new listening experience.
The Speakerhat is a baseball-style cap with high-fidelity stereo speakers and microphone that can connect instantly to any Bluetooth-enabled device.

Stereo speakers and microphone, V 4.1 CSR/Qualcomm® cVc™ audio technology, 5-band EQ, Advanced Audio Distribution Profile (A2DP), Audio/Video Remote Control Profile (AVRCP v1.4) and Headset Profile (HSP v1.2), rechargeable lithium Ion battery, universal control button, and LED indicator light.
Package contents: Speakerhat with Universal Button Control and LED Indicator Light, Micro USB Charging Cable, 2.5mm Headset (Optional)
In partnership with Audiowear®.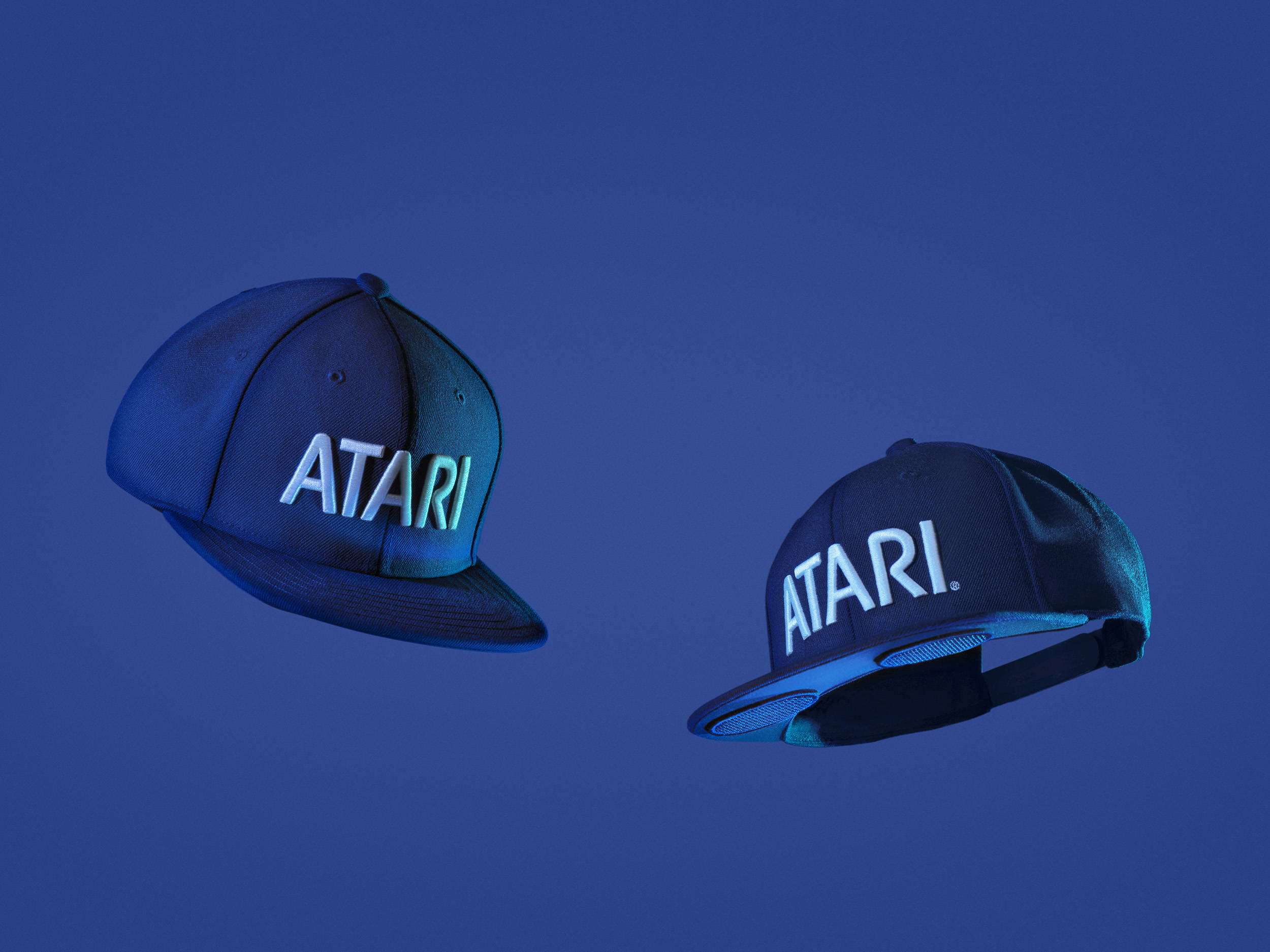 Specifications
SPEAKER
2 custom 42mm speakers mounted in visor
MICROPHONE
Single Channel
BLUETOOTH
V 4.0 CSR 8635 / 4.1
CONNECTIVITY RANGE
30 feet
UNIVERSAL BUTTON CONTROL
On/Off and control for music (pause, play) phone mode
DEVICE COMPATIBILITY
iPhone, iPod Touch, Android
DIMENSIONS
Width 7.5 in (190.5 mm) x Height 5.5 in (139.7 mm) x Depth 11 in (297.4 mm)
BATTERY
Lithium Ion rechargeable 3.7V / 950mah
BATTERY LIFE
6 – 8 hours of continuous play, 18 hours on standby
Operating Voltage
Max Operating Current @ Rated Voltage 3.6~4.2V / 190~210ma
Max Standby Current @ Rated Votage 3.6~4.2V / 7~11ma
SAFETY & RELIABILITY
Meets all the USA and RoHS safety (including CPSC/ASTM requirements)
FCC Compliant & Approved
* All specifications subject to change.
Availability

Usually ships within 72 hours

SKU

AT6-001